 Version 5.0.7
February 8, 2019
New component: Redstone Sensor
A redstone sensor is activated when it receives a redstone signal.
The detection components now have a new detection mode, able to count the number of redstone sensors activated inside the puzzle area.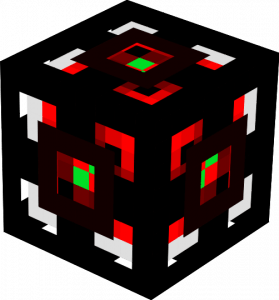 Color Selector upgraded
The tool used to change the color of components (the laser receivers and senders) now works on meltable clays, mirror supports (containing a mirror), reflecting and filtering spheres.
Laser Receivers: Redstone connectivity
Laser receivers now send a redstone signal in a 2 blocks radius.
Laser entity impact
Sparks are now shown when an entity is affected (burnt or/and damaged) by a laser.
Entities affected by lasers now stops the light flow. The laser does not pass through entities anymore (configurable).
Textures
We switched textures of the reflecting and filtering spheres (the reflecting sphere textures now have kinds of glints. The filtering sphere textures are made of solid colors).
Bugfixes
The bug appearing when attraction/repulsion spheres were overlapping each other has been fixed.
Translations
Translations completed according to the last additions.